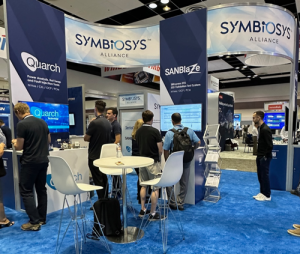 The Symbiosys Alliance is an I/O interconnect technology group chartered to create value for its membership and for their respective customers by strategically and collaboratively aligning member products and services to current and upcoming market opportunities. These synergized solutions can provide developers with the state-of-the-art resources they need to roll out highly competitive offerings efficiently and confidently to their respective marketplaces.
The alliance addresses a range of verticals that are increasingly characterized by hyper-fast innovation cycles. These include semiconductors, data storage, IoT, cloud computing, consumer electronics, automotive, aerospace, medical, and more. Members leverage alliance partnerships to precisely anticipate and address these innovation cycles by delivering high-quality solutions that resonate with the latest technological advances.
More information can be found at
www.symbiosys.io
.