Leading-edge power analysis with Quarch Power Studio
Capture realistic, reliable data about the potential performance of your drives in real-world situations: collect highly accurate power measurements while you're running a range of workloads or performance tests on your drives.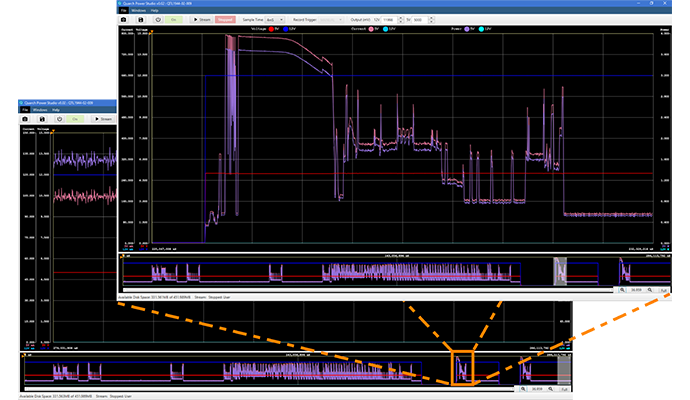 Record data for an unlimited time, easily navigate through it, then zoom in to the smallest detail.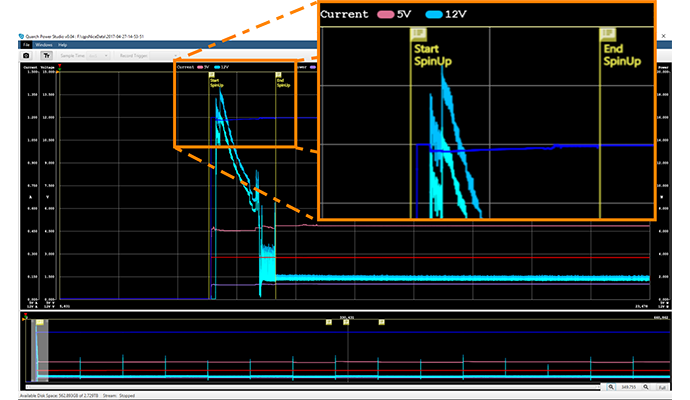 Share data with your team quickly and simply—annotate and export screen shots and trace sections.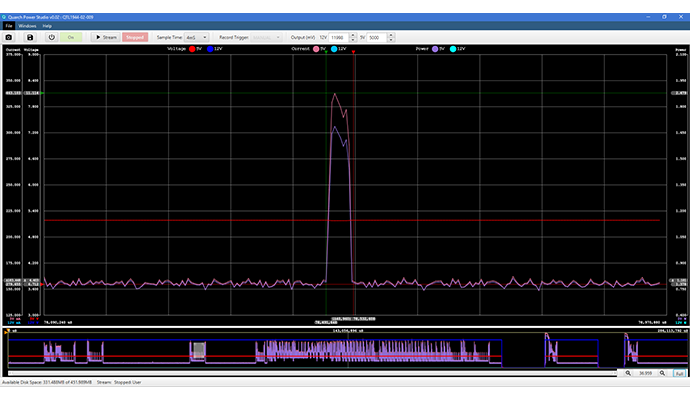 View live scope traces of voltage, current & power performance. Measure features with high accuracy.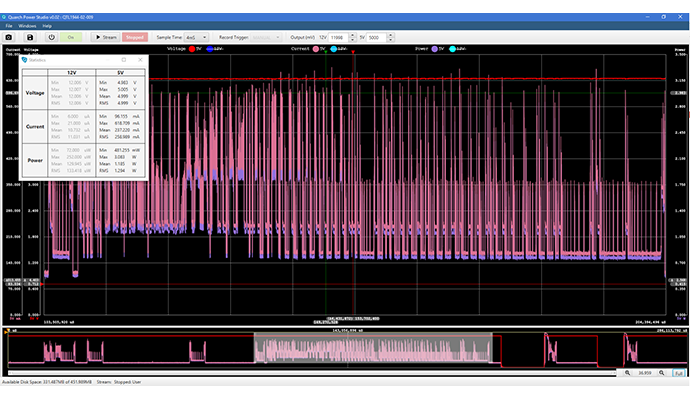 Examine a wide range of statistics, such as max/min/mean/RMS statistics over a write operation.
Quarch Power Studio at a glance
Tech overview
Java-based application
Built on the free Quarch Instrument Server (QIS) platform
Handles multi-gigabyte files
No additional drivers needed
Runs on Windows 7, 8 or 10 OS, Linux and macOS.
Features
Record any length of power trace
Capture high-resolution data for detailed analysis
Annotate traces
Export screenshots and trace sections
Measure detailed features and view area statistics
Supplied free
QPS is supplied free with all XLC and HD programmable power modules (PPMs).
QPS extends the functionality, ease-of-use and speed of the PPMs, yet the combined package costs a fraction of alternative power testing set-ups that lack this wide range of features.